All Maps courtesy of ESRI's ArcData Online
a source of free dynamic GIS data.
Clicking on a map will take you to a zoomable image at ArcData Online.
16335 Hwy. T, Perryville
PERRY COUNTY BAPTIST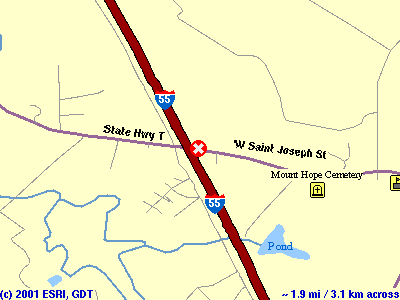 500 Mulberry Street (Hwy. 61)
St. Mary, Missouri 63673
Church - 573/543-2414
Pastor, Rev. Irvin Brooks - 573/543-5265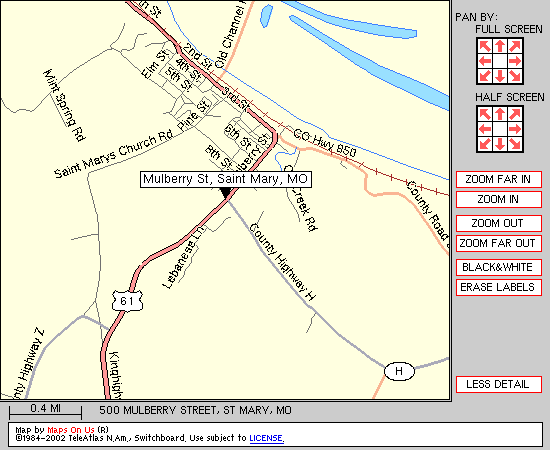 Church and Main Altenburg, MO 63732
824-5287
TRINITY LUTHERAN (LC-MS)-Altenburg
Rev. Ronald Paseur, Pastor- rpaseur@showme.net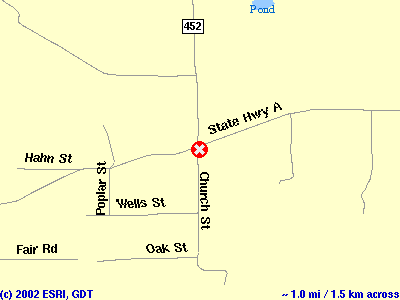 This page was last modified January 09, 2003.