All Maps courtesy of ESRI's ArcData Online
a source of free dynamic GIS data.
Clicking on a map will take you to a zoomable image at ArcData Online.
720 Bertling at Sprigg, Cape
CHRIST CHURCH OF THE HEARTLAND
http://www.geocities.com/christ_church_heartland/
Pastors Zack & Diane Strong
334-7726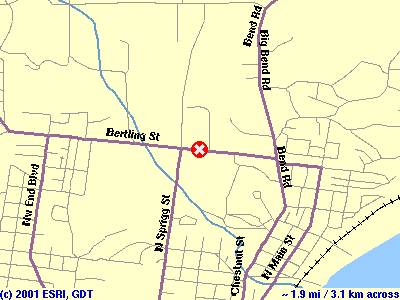 101 N. Fountain, Cape
CHRIST EPISCOPAL CHURCH
www.clas.net/~episcopal
335-2997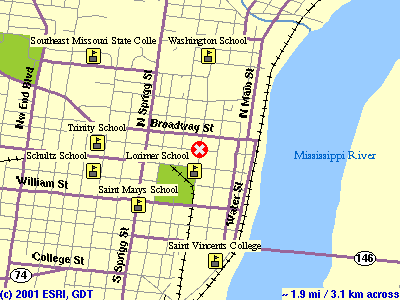 209 E. Cape Rock Drive, Cape
CHURCH OF GOD
334-1554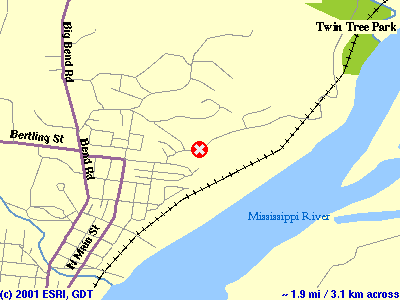 361 Country Club Drive, Cape
FAITH TABERNACLE UNITED PENTECOSTAL
334-0745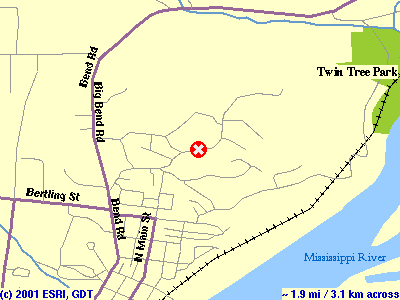 500 Emerald, Cape
FIRST CHURCH OF GOD - Anderson
335-7685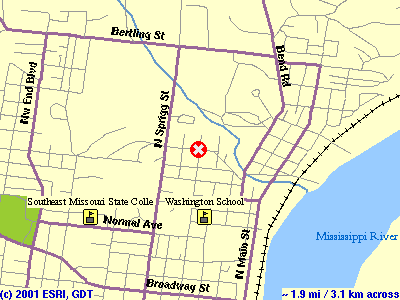 235 Broadway at Lorimier, Cape
FIRST PRESBYTERIAN - USA
335-2579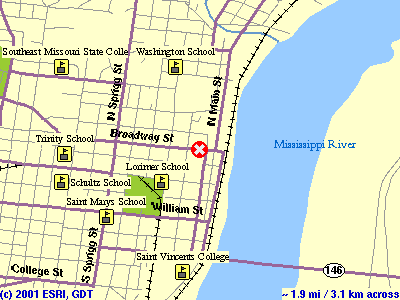 623 Broadway, Cape
LIBERTY PENTECOSTAL COMMUNITY CHURCH, INC.
335-1883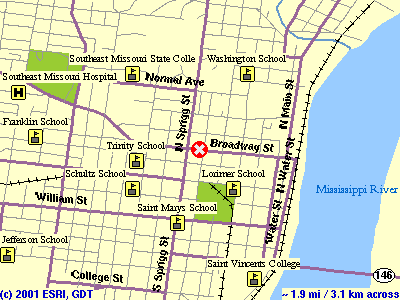 520 Broadway, Cape
NEW HORIZON MISSIONARY BAPTIST
334-4168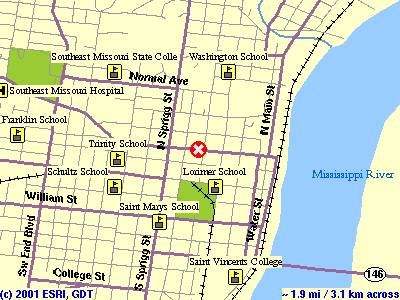 260 N. Middle, Cape
NORTH CAPE CHURCH OF CHRIST
334-9673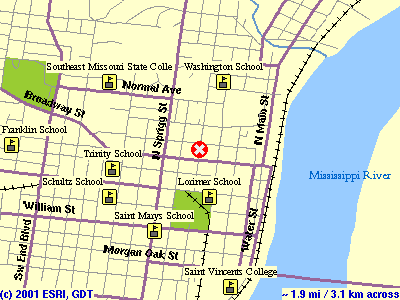 1301 N. Main, Cape
RED STAR BAPTIST - SBC
335-3381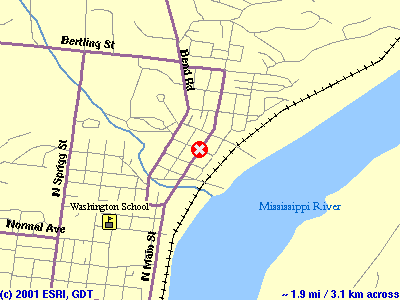 900 W. Cape Rock Dr., Cape
ROSE CITY BAPTIST
335-7035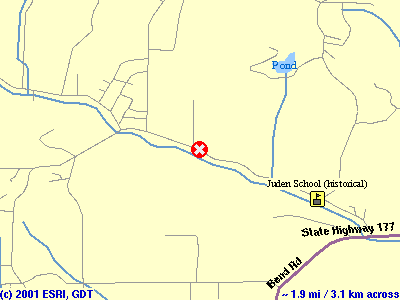 516 North St., Cape
ST. JAMES A.M.E.
335-3767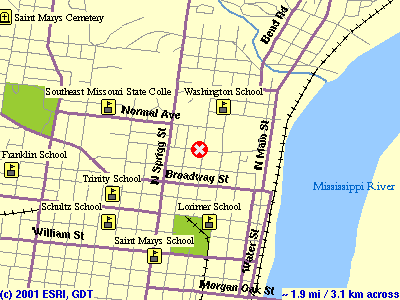 1200 Big Bend Road, Cape
THIRD STREET UNITED METHODIST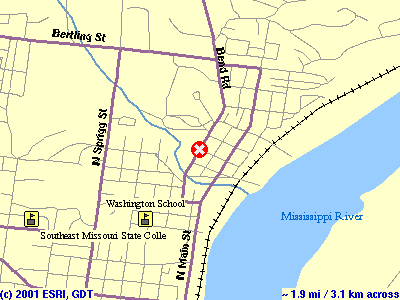 100 N. Frederick, Cape
TRINITY LUTHERAN - LCMS
www.t-lutheran.org
Church Office 335-8224; fax 335-1146
Rev. Douglas Breite 651-3038 dcb@t-lutheran.org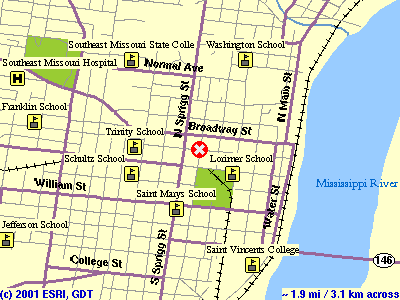 This page was last modified January 09, 2003.